Board Certified Pediatric Dentist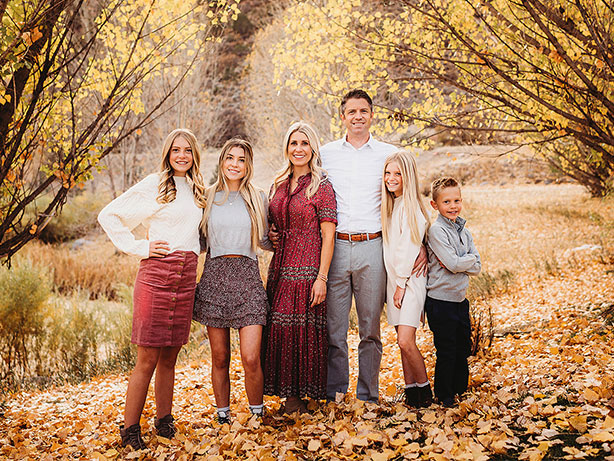 Education:
Undergrad – University of Utah
The Ohio State University, master's with a focus on management of pain in pediatric dental patients – 2007
The Ohio State University Residency –
Pediatric Residency 2012
Continuing Education – every year
Memberships:
American Dental Association
American Academy of Pediatric Dentistry
Colorado Academy of Pediatric Dentistry
Practicing in the Area:
Since 2009
Goal as a pediatric dentist:
Save Lives, one tooth at a time.
Family:
Beautiful wife Kandice and four children – three girls and one boy.
Hobbies:
Every outdoor activity Colorado has to offer.
Pets?
Two Australian labradoodles – Hutch and his wingman Goose.
Two thoroughbred horses – Riot and Percy
Two bunnies – Jack and Oliver
Leopard gecko – Chuck Norris
Favorite ski run?
Powerline Glades –Snowmass
How many bones have you broken?
Five – nose, right wrist, left thumb, left wrist and left elbow.
If you weren't a doctor what would you be?
Allegator wrestler.
Pineapple on pizza?
Hard no.
Do you eat mac n' cheese with a spoon or a fork?
Only spork.
Is a hot dog a sandwich?
No.