What is a pediatric dental exam and cleaning?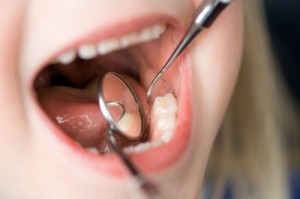 Pediatric dental exams and cleanings are essential to helping your child maintain good oral health. During a routine pediatric dental exam and cleaning, our friendly dentists and dental team will check your child's smile for signs of dental problems, such as tooth decay. We will also evaluate their oral development; this is a perfect time for you to ask any questions you may have about your child's dental health or oral development. Our dental team will also gently clean your child's teeth, which helps to keep them free from decay. If needed, we may recommend preventive dental treatments, such as dental sealants and fluoride treatments, to protect your child's dental health. Bringing your child to our office for regular pediatric dental exams and teeth cleanings in Glenwood Springs, Colorado, will help keep your child's smile healthy.
How often should I take my child to the dentist?
We recommend that you bring your child to All Kids Dental Pediatrics & Orthodontics every six months for a routine dental exam and cleaning. Visiting our dental practice every six months allows our caring dentists, Dr. Burt and Dr. Allen, to treat any dental problems as soon as possible and keep your child's smile in good health. We invite you to contact us today to learn more about pediatric dental exams and cleanings and to schedule your child's next appointment with our dentists.