What are dental fillings?
Dental fillings are used to repair cavities and tooth decay. If a tooth has become damaged or decayed, it can cause tooth pain and can negatively affect the health and function of your smile. A dental filling can effectively repair the damage and restore your smile's health and function. Dental fillings are placed by first removing the damaged and decayed portion of the tooth. Dr. Burt and Dr. Allen will then fill in the tooth with the chosen filling material and carefully shape and polish the filling, ensuring that it fits your smile comfortably. In addition to restoring the decayed tooth, dental fillings can prevent the tooth from being damaged by further decay in the future.
Do I need a dental filling?
Our gentle dentists may recommend a dental filling if your tooth is damaged by decay. Our skilled dental team will ensure that your visit for dental fillings in Glenwood Springs, Colorado, is comfortable and pleasant. In most cases, the filling can be completed in just one visit to our office.
How can I help my child prevent cavities?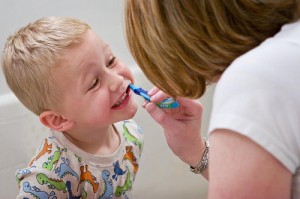 Be sure to teach your child to brush their teeth twice every day and floss once a day. It is also important to bring your child to All Kids Dental Pediatrics & Orthodontics every six months for a regular dental exam and cleaning. In addition, help your child maintain a balanced diet. Don't let your child fall asleep with a bottle or sippy cup of juice or milk in their mouth; the sugar in these drinks can cause decay and cavities.
To learn more about fillings and how we can keep your child's smile healthy, we welcome you to contact us soon.