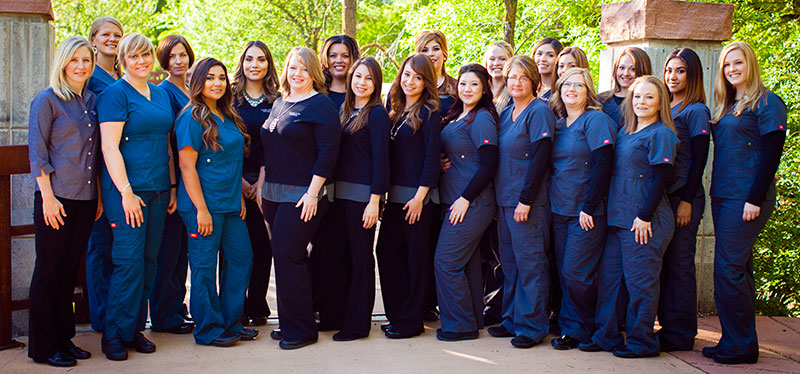 ---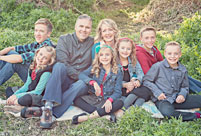 Jared Burt – Business Manager
Jared Burt comes to us with a BS degree in accounting and over 10 years of business, accounting, and marketing experience. Previously, he was the controller for a large, regional grocery chain based in Utah. In Jared's own words, "At All Kids Dental, I am responsible for all the day-to-day business items that the doctors don't have time to deal with and shouldn't have to worry about." Jared and his wife, Rebecca, moved to Glenwood Springs in the fall of 2009 and love living the life the mountains have to offer. The Burt family (which includes six great kids) is trying to experience as much of the Roaring Fork Valley as their busy lives will allow.
---
Tiffany Winn – Lead Pediatric Assistant
Tiffany Winn has been part of the All Kids Dental team since 2002, and she loves it. She has extensive chairside assisting experience and enjoys caring for the patients that come to the office. Tiffany's knowledge and love for kids is a very important part of All Kids Dental patient experience.
---
Jodi Johnson – Orthodontic Treatment Coordinator
Jodi Johnson moved to Glenwood Springs in 2006, joining All Kids Dental in November 2010. She is thankful for the opportunity to work with Dr. Johnson and his team and enjoys the daily interaction with patients and their families. In meeting with new patients, her primary goal is to make each and every person feel comfortable and confident in their decision to seek treatment for themselves or their child at All Kids Dental Pediatrics & Orthodontics. When she is not at work, she loves spending time with her husband, Richard, and her two daughters, MacKenzi and Kassidi.
---