---
Casey W. Johnson, DDS
"Straight teeth and a beautiful smile can enhance self-confidence and self-esteem at any age while
improving oral health." – Dr. Casey Johnson
Background & Education
Orthodontic Specialties
Use of modern "frictionless" appliances
Use of functional appliances, Invisalign®, dentofacial orthopedics, and surgical orthodontics
Providing confident, beautiful smiles
When not at the office caring for his patients, Dr. Johnson can be found enjoying everything the beautiful Roaring Fork Valley has to offer with his wife, Jeanne, and their three children, Zachary, Leigh Anne, and Tyler.
---
Dr. Matthew J. Burt, DDS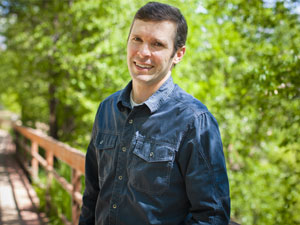 "It's our obligation to provide high-quality dental care, ensure a positive experience, and treat each child as if they were our own." – Dr. Matthew Burt
Background & Information
Dr. Burt and his wife, Natalie, have six wonderful, energetic kids, Isaac, Luke, Kaleb, Addison, Lauryn, and Kate, who keep them busy and constantly on the go while enjoying local events, volunteering, hiking, biking, and recreating in the Roaring Fork Valley.
---
Dr. Paul H. Allen, DDS
"Providing high-quality dental care to children requires genuine concern, a positive perspective, and thoughtful approaches." – Dr. Paul Allen
Background & Education
Born and raised in Salt Lake City, Utah
Doctor of Dental Surgery from the Ohio State University College of Dentistry
Fulfilled a two-year advanced education program in pediatric dentistry at Nationwide Children's Hospital at Columbus
Finished a master's degree focusing on pharmacologic management of acute dental pain in children
Dr. Allen, his wife Kandice, and their four beautiful children, Rachel, Brinlee, Audrey, and Will, are enthusiasts of all things outdoors and feel blessed to work and play in the beautiful Roaring Fork Valley.
Our Pediatric Specialties
Comprehensive dental care for children and special needs adults
Behavioral management of fearful children
Sedation and general anesthesia dentistry
Children with complicated medical concerns
Trauma and acute dental pain management
Understanding and compassion to ensure a safe, positive, and educational experience
---
Dr. Gina Graziani, DDS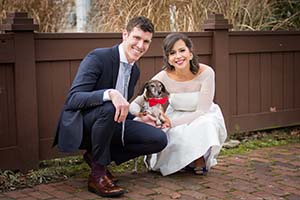 "I want to provide the highest quality and family-friendly dental care to my community in a fun and relaxed atmosphere, while adhering to the best professional standards and practices." –Dr. Gina Graziani
Background and Education
Dr. Graziani enjoys spending life with her husband, Elliot, and their dachshund, Baxter—hiking outdoors; trying new recipes, especially those involving whole foods; and reading fiction.
---
Dr. Megan Rohman, DDS
Come back soon to meet Dr. Megan Rohman