Community Involvement
Assistant's Week 2023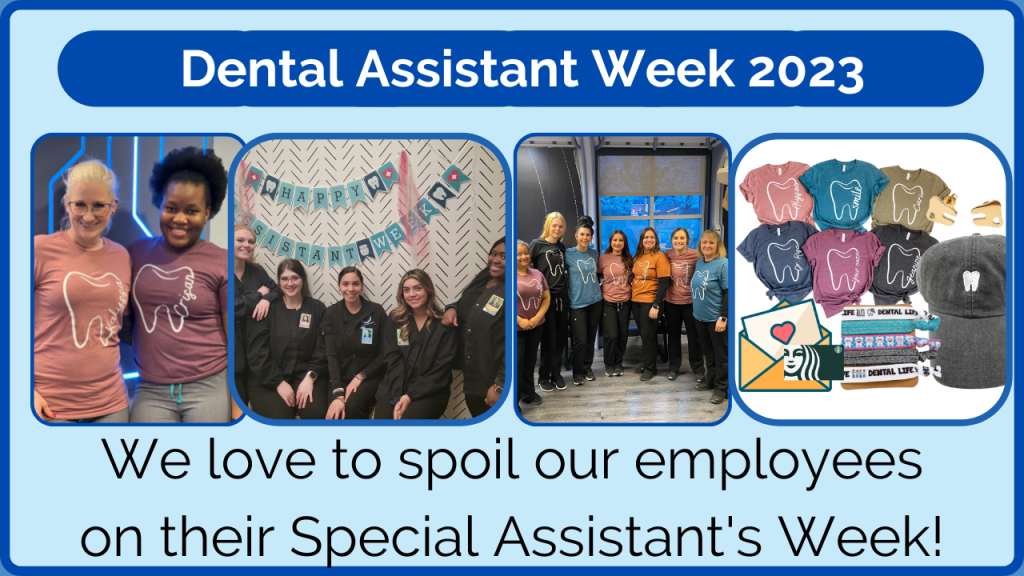 Children's Dental Health 2023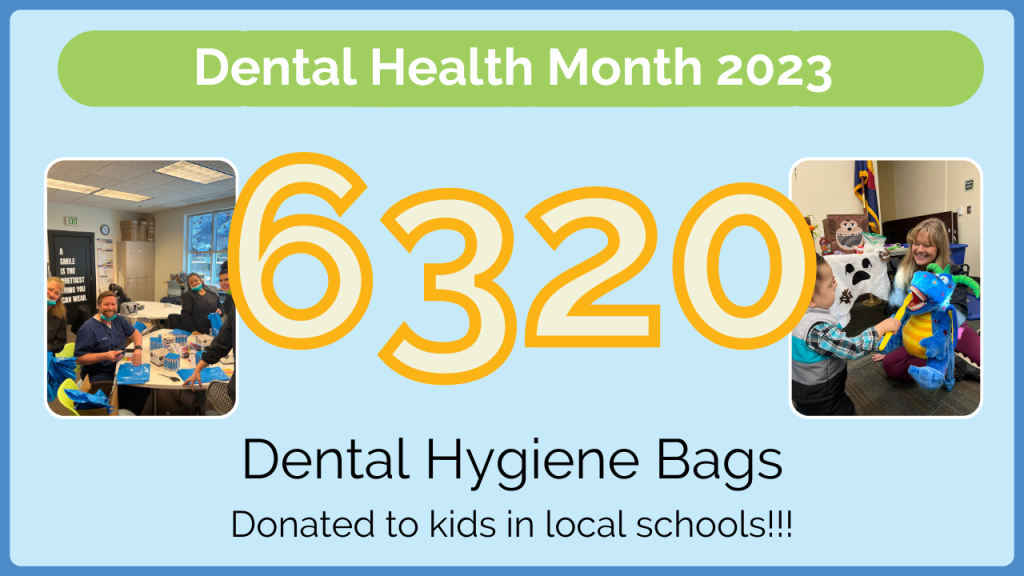 Snowmen 2023
Costume Contest 2022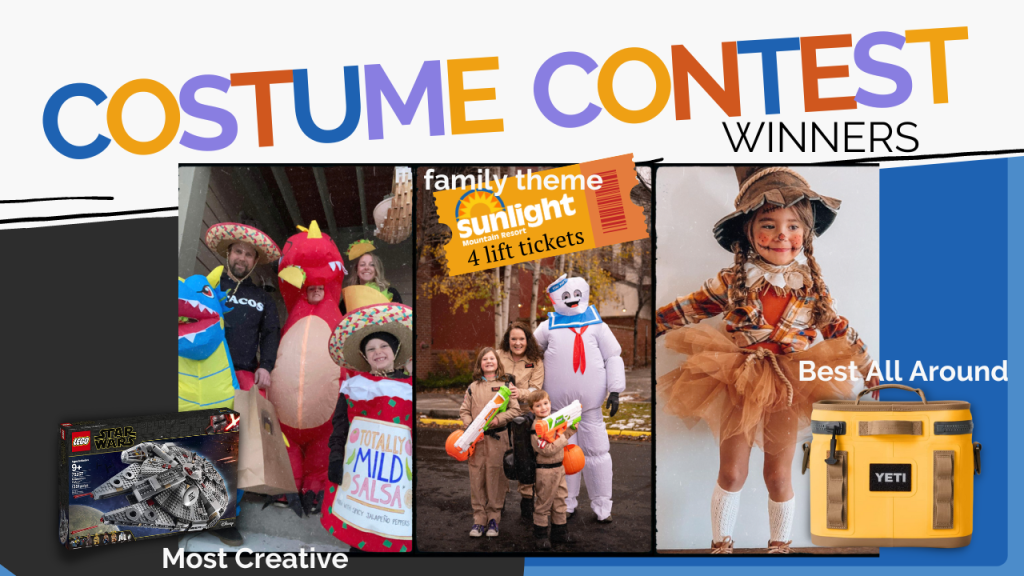 Summer Adventure 2022
We loved seeing everyone's adventure photos! Thank you for all the entries. We had five lucky winners who received their prizes.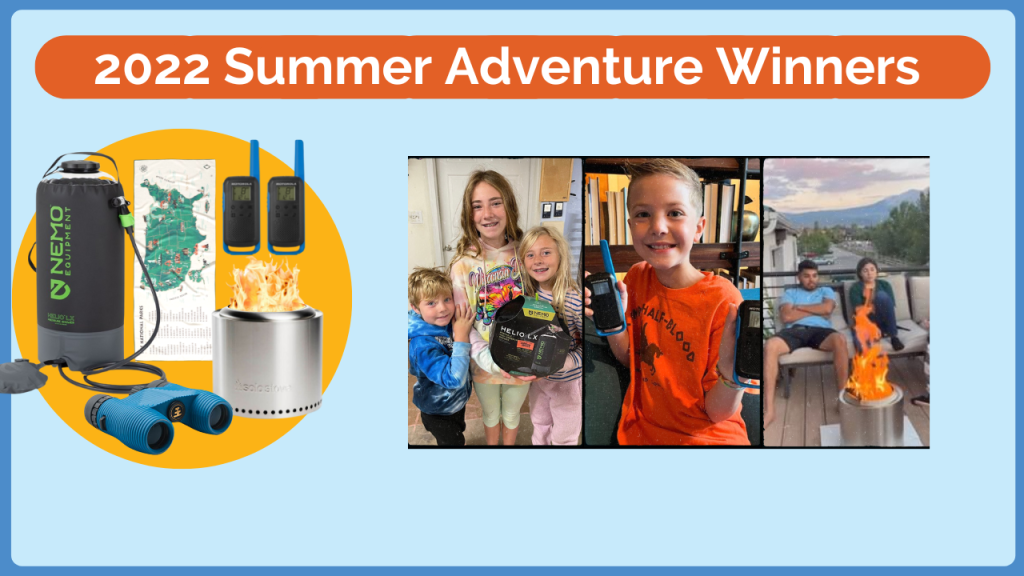 Donations for Ukraine
Our Ukraine fundraiser was extremely successful! We are so grateful for the bountiful donations we received from all over the valley! It was humbling to see how our community gathered together and was so generous for those in need. THANK YOU! We have delivered 4 truckloads full to the donation center at Lifting Hands!
Smiling Teachers 2022
These amazing teachers are going above and beyond to reach out to their students and change their lives. They were rewarded with gift cards to the spa.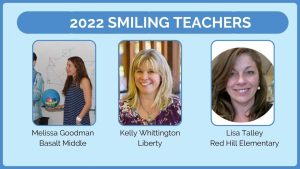 Easter Basket Winners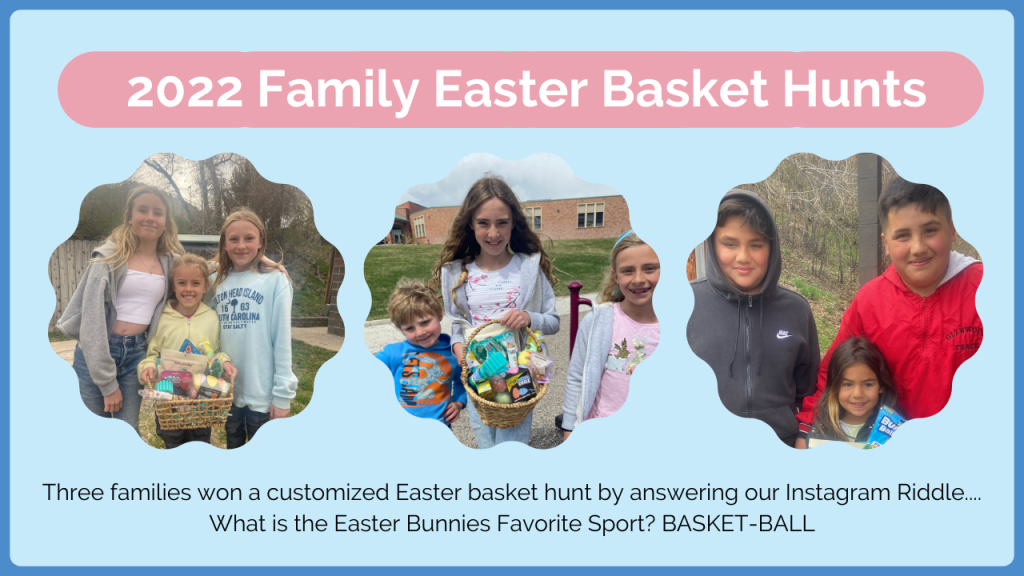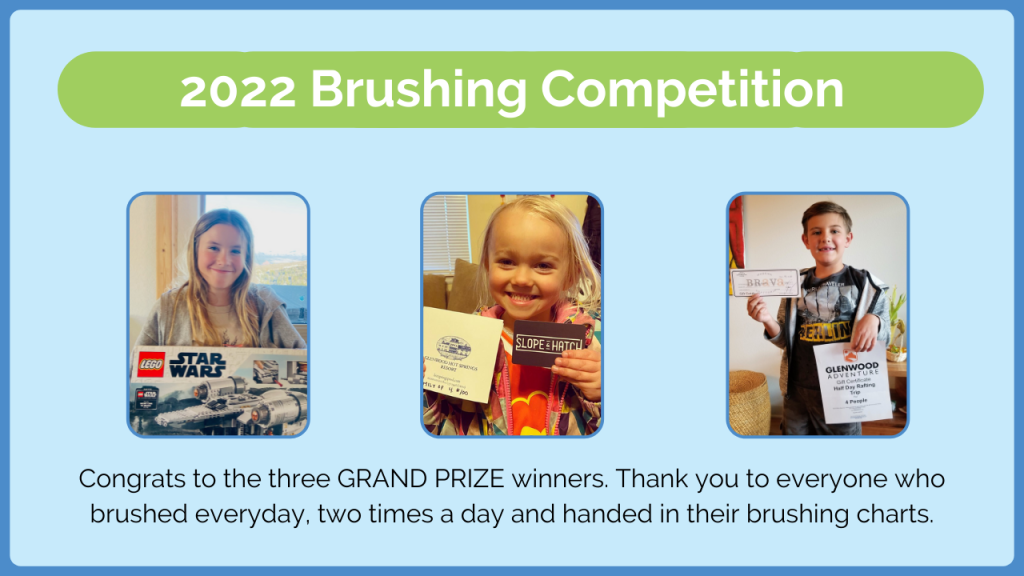 2021 Gratitude Contest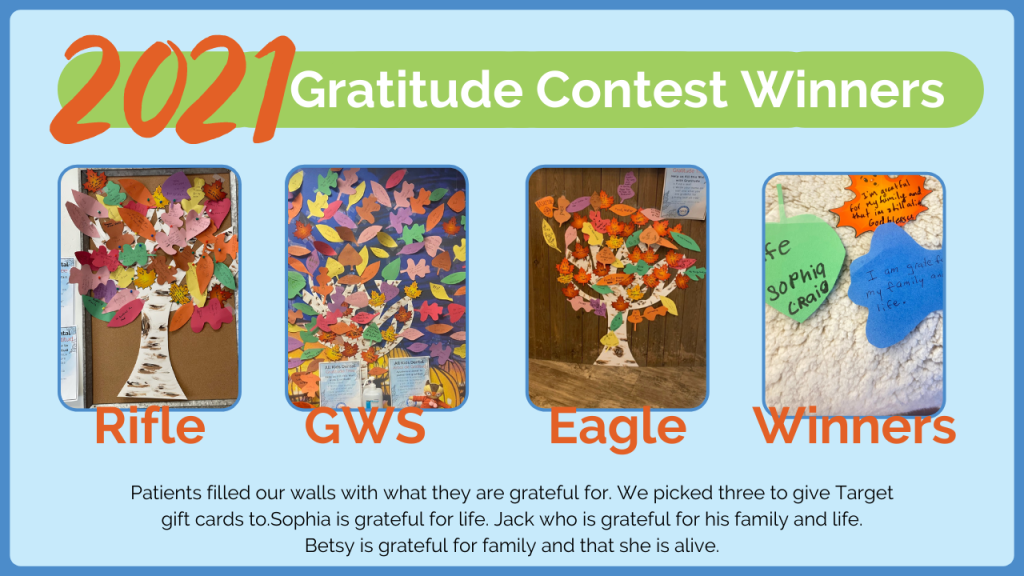 2021 COSTUME CONTEST
SUMMER ADVENTURE GIVEAWAY
MAY SMILING TEACHER AWARD
These teacher's nominations blew us out of the water. They are each incredible teachers who go above and beyond to make their students smile and enjoy learning. Here's a little more about what they are doing to make a difference in the lives of our children.
Clay Allen- 2nd Grade Teacher at Waldorf School on the Roaring Fork
Nominated by Tris and Tag Speaker
"Clay has provided a fun and amazing environment for our kids since the middle of August. He has fearlessly and tirelessly plowed forward through good times and bad (and good weather and bad) in an outdoor classroom made of hay bales to keep our kids safe, engaged, happy, educated, and social. He went from sun to rain to snow and back again making it fun all the way with his smile, wit, songs and stories. In the summer, he roller-skated to our home to sit on the porch, six feet apart, and discuss ideas and ways we could make it happen for our kids in the coming year. Clay's commitment to his students and parents has been unwavering in the most difficult of circumstances. I can only hope to be as strong a parent as he has been a teacher to our children under the greatest of strain. Clay navigates the differing parental opinions and issues with humor and patience and has always exceeded this parent's expectations. His ability to support his students and hold them in a supportive and loving space is truly inspiring. Clay doesn't just sit and teach, he performs. Clay's willingness to get them out of the classroom and take them skiing, hiking and on nature walks allows our kids to appreciate and understand the world around them in a way other children don't get to experience.
"Mr. Allen has made a personal impact on our lives in his personal approach to his treatment of our children. We have twin boys in Clay's class and his care and concern with their daily well-being is inspiring. Clay called me one afternoon because my one son had been particularly naughty that day. He called me with humor and non-judgment and genuinely inquired as to what might be the cause because it was somewhat out of character. I was so impressed by his insight! I let him know that my husband and I were out of town for the night and he had stayed with my mother who fed him tons of sugar and let him stay up and watch tv. So there it was, a perfect explanation. We laughed together at his antics and closed the chapter. Clay has a wonderful instinct to look beyond a naughty behavior and see the child. This will make a huge impact on both of my sons' confidence and character as they grow. This is one example of many where Clay has looked past the behavior and tried to get to the root of the cause. This approach takes much more time and care then just quickly addressing bad behavior as just bad behavior. Another time, my other son was struggling with a group of boys, feeling like an outsider. I wasn't aware of it but Clay was. He came to me, let me know what was happening. and said that he was afraid it could damage my son's confidence. He felt we needed to take some steps to work on my son's confidence, which we did. This type of involvement from a teacher is definitely above and beyond the normal caring of a students education and I appreciate that immensely.
"Here are a few more ways Mr. Allen has gone above and beyond the call of duty.
Meeting with parents and children over the summer to involve everyone in the decision of how to hold class this year.
Bringing the class together over the summer (after a spring of online learning) to make sure they stayed in touch and felt close before beginning their new school year.
Building a hay bale classroom in the school yard (!!!!!) in order to keep our kids outside as much as possible.
Always keeping it fun and entertaining with regular ski days, hikes and nature walks.
Keeping the parents engaged with zoom meetings.
Always making himself available for parents and children.
Wonderful Monthly Newsletter"
All I have to say is WOW! Can Mr. Allen be MY teacher. Amazing! Here's what he says about teaching,
"I don't think of myself as a teacher, and it wasn't a goal to become one. As Socrates said, 'I cannot teach anyone anything. I can only make them think.' And I don't even know if I can do that last part, but I certainly try!"
When asked about his favorite moments of teaching this year he said,
"This year, though certainly challenging, has also overflowed with wonderful moments in the classroom. I think you could hear a pin drop when I told the story of Ruby Bridges summoning the courage to walk into her school. Being with them as they integrated this story of courage and hope was a true privilege."
Stephan Hilbert- History Teacher at Rifle Middle School
Nominated by Brandi Smith mother of Eliana Smith
Mr. Hilbert has been such a motivational, influential teacher in my daughters life this year. He has changed her love for Social Studies, she has gained so much knowledge. He is also kind, loving, understanding and goes above and beyond to make sure that all the kids in his care are learning and loved. He is the true definition of a teacher and you can genuinely tell he loves being a teacher
More about Mr. Hilbert
"I love telling stories from human history, and seeing the look of true enlightenment on a child's face, when they have learned something totally new from my teaching. And in general, I just enjoy being around children, and helping them grow, academically and socially."
Mr. Hilbert started teaching 6 years ago at Rifle Middle School and he hasn't left. Lucky Them! Eliana, his nominating student admires Mr. Hilberts choice to join the armed forces after 9/11. He knew he couldn't change what had already happened but that he could make a difference for the future. She says, he has the same attitude with the children he teaches. If he can teach them through events in history he can better our future leaders moving forward. Mr. Hilbert loves to see his former students and get to hear all the great things they've been doing. He even had the heartwarming pleasure of a few students telling him that they are joining (or already have joined) the military because of the patriotic influence he had on them through his teaching.
Eliana notes that he doesn't always stick to a set lesson plan. He makes the lesson connect more to the kids everyday lives to help them understand better. He takes time to tell stories he has experienced from his days of serving in the military as well as being a kid that took place in some of the historic times they may be discussing in the lesson they are learning.
Even though his job is to teach kids and be involved academically, Eliana says he always makes sure they feel safe at school, that if they ever need anything or someone to talk to that his door is always open. She also appreciates his DAD JOKES and NINJA skills he shows off during their outdoor mask breaks.
Christ Benson- History Teacher at Glenwood Springs High School
Nominated by Olivia Turner
This is the perfect opportunity to shout out my favorite teacher.  His name is Mr. Benson and I think Mr. Benson should win this because he is very entertaining and allows his students to have a good time in his class and actually pay attention and learn. He teaches Geography and Civics at Glenwood Springs High School and I've personally have never been a fan of history. It's always been more of a boring subject to me and i could never find my self to concentrate in a history class. I could almost never seem to get a decent grade in any of my history classes no matter how hard i tried.  However, when i got Mr. Benson for my Geography class, I've been getting high B's in history. I've been paying  attention and know the materials we are learning. I actually look forward to going to a history class for once. So does my other friends  who have him. I was talking to my friend who has his class with me and he out of nowhere came to the realization that we had his class next and he got to happy and excited about it. Everyone who is in my class always has a smile on their face when we're in his room. I don't think i have seen one person in his classroom who hasn't had a smile on their face at least once.
But how does he put a smile on all these kids faces? Well, he has the best personality. He's really funny and energetic. He makes a lot of jokes, picks on the kids in his class (in a jokingly way of course) he plays music and sings and dances around to it. He tells these amazing stories of his "hot wife" and makes these hilarious impressions of her or other people. He ALWAYS does his best to make his class fun and to put a smile on every kids face. I'm not sure how else i can explain how amazing his personality is, i guess you just have to be there.
Mr. Benson also cares about his students. He will give you advice on how to make your essays better, he will help you with your work, give you extra time on an assignment you haven't turned in so you don't get a bad grade or a "missing" on an assignment. He always asks his students how their day was and if they don't look like their having a good day he will check up on them and try to at least put one smile on their face so he knows he's doing something right. He will give you complements on the smallest things. He's always in a good mood as well. I gave him baby yoda hand sanitizer one day because he loves star wars and now whenever i see something star wars i think of him. Anyways, he got so excited about hand sanitizer.
Mr. Benson is probably the best teacher I've ever had.
Molly Magnan- Special Education and 3rd grade at Brush Creek Elementary
Nomination by Amanda Spannagel
I would love to nominate my child's teacher. My daughter's name is Brenlee Spannagel and her 3rd grade teacher is Molly Magnan from Brush Creek Elementary School. Molly was originally hired at Brush Creek Elementary to teach Special Education. However, because of COVID Molly has become a third-grade teacher.  She still has the responsibility of providing her special education students with interventions along with planning and teaching the third grade curriculum. I'm not sure how many teachers could do that with the grace, patience and love that she has. She shows up every day with a smile. She is fun and engaging. She goes above and beyond to make sure her students remember what she teaches them. For example, she has taught them Tic-Tok dances to remember their multiplication facts.  Her students love her.
Ms. Magnan's favorite thing about teaching is building relatinships with students and creating a fun learning environment. It makes her day to see a student's "light bulb" go off, especialy when there's just silence in the room because they're soaking everything up.
PAST GIVEAWAYS
April 2021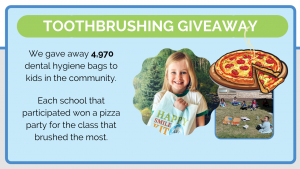 Children from 14 schools throughout the Roaring Fork Valley up through Eagle. participated in our Brushing Competition. The class from each school that brushed their teeth the most won a pizza party for their class! We've ordered over 80 pizzas.
March 2021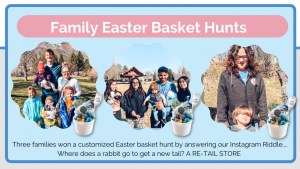 Three Families answered our Riddle on Instagram and won a customized Easter basket hunt at the park. We had a blast. One hunt was at Veltus park, one hunt was at Sopris Park in Carbondale and the other park was Two Rivers. It was such a joy to bring fun and light to these families. Especially fun to follow the clues with the teenagers at Sopris park… you're never too old for a good ole Easter egg hunt.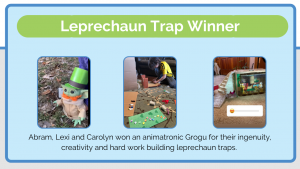 We had lots of AMAZING Leprechaun traps but the 3 finalist were SO GOOD, that they each tied! So each of child won the animatronic Grogu for their hard work, creativity and engenuity. You can check out our Instagram Highlights Reel to see the traps in action! Follow Our INSTAGRAM HERE
January 2021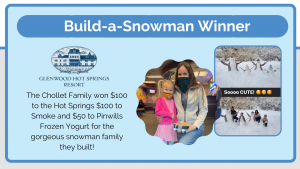 One of the best competitions yet! All the snowmen entered were amazing. We had tow three finalist, it was such a close draw, but the entire snowmen family ended up winning the Local Family Datenight Giftcards.
December 2020
We invited everyone to comment on our posts with what they did to share holiday cheer. There were tons of great ideas. The winner received a $200 Amazon gift card halfway through the month to use on gifts.
November 2020
We had a #sharegratitude giveaway. Everyone was able to comment on our posts for entries into our drawing. The winner chose Airpod Pros.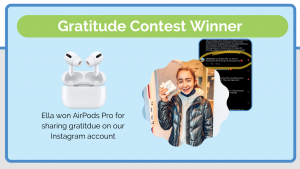 October 2020
We hosted a costume contest on social media for the entire community. To enter, all you had to do was tag us in your costume posts. We LOVED seeing everyone's costumes! The winner chose a pair of custom Nikes and a matching Hydroflask.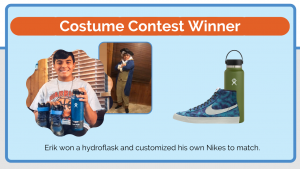 We love to give away great prizes and seeing our patients' faces light up when receiving them. Be sure to check out our latest giveaways on our Facebook and Instagram accounts!
SPONSORSHIPS
We are proud sponsors of Team Sopris swim team, Aspen Equestrian Team, Glenwood Springs Basketball, Lacrosse and Volleyball, Our School Preschool and Rifle High School Athletics.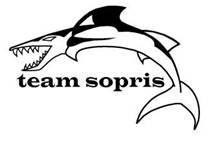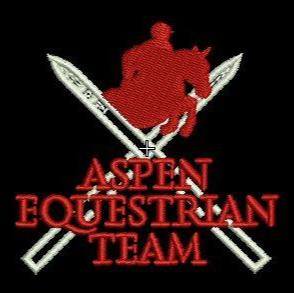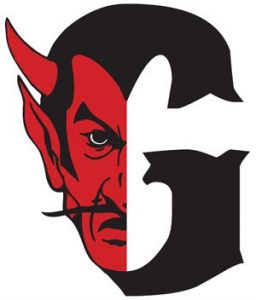 EDUCATION
In February 2021, we visited a couple local preschools to teach all about keeping our teeth happy.
We also bagged and donated over 4600+ dental hygiene bags to local preschools and schools throughout the Roaring Fork Valley and into Eagle.
Dr. Allen recently hosted a virtual dental education meeting with second graders at Sopris Elementary. Before COVID hit, we frequently visited local schools to help teach children the importance of brushing and flossing and having a healthy diet. We look forward to getting back into the schools and seeing all the kids we love. Until then, we look forward to more virtual meetings.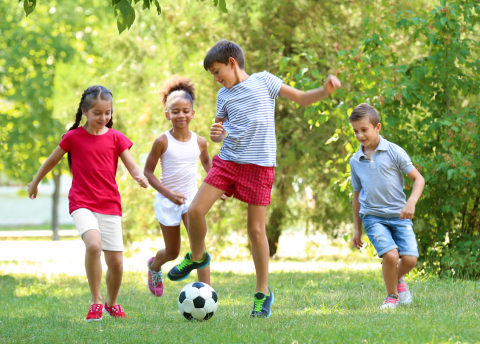 Our dentists and team are happy to serve our community with more than just high-quality dental care. We provide and participate in many events to build a stronger bond with our patients. To learn more, or if you would like to schedule an appointment with Dr. Casey Johnson, Dr. Paul Allen, Dr. Megan Rohman or Dr. Hannah Frebel please call All Kids Dental Pediatrics and Orthodontics today and learn more about dental care in Glenwood Springs, Eagle, Rifle and Aspen (ortho only), Colorado!